Cafe de Bale
We sell CADE de Bale's special bread and cake.
For breakfast, guests can also enjoy high quality bread made with carefully selected ingredients such as flour and butter, and drinks such as coffee and tea.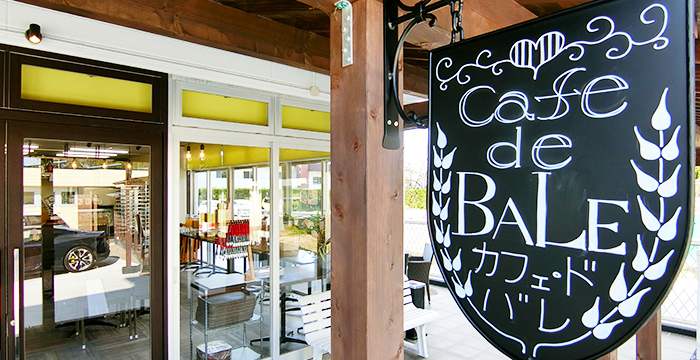 Additive-free bread that is
considerate of the body
All our breads are additive-free.
We use natural yeast made from barley and whole wheat flour, safe and secure domestic wheat, and rich and mellow European Dutch butter.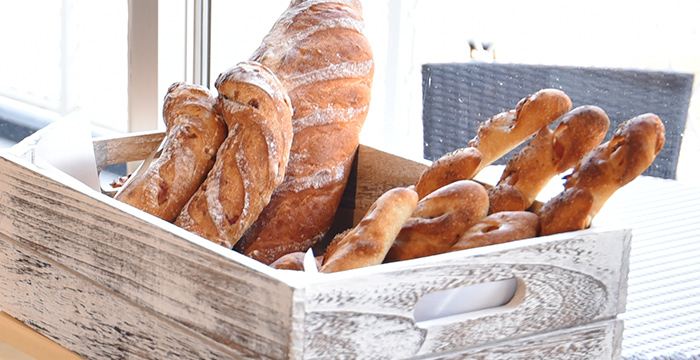 The natural yeast bread that is baked everyday is soft and slightly sweet on the inside and crispy on the outside.
Using plenty of Dutch butter, rich fragrance spreads in mouth.

The crispy dough is irresistible! Caramel banana is recommended for danish that is popular for its addictive taste. We also have custard danish and chocolate danish.
Homemade Sweets
The variety of homemade sweets is also additive-free.
You can enjoy various flavors such as baked sweets, muffins and cakes.
The crumbly muffin baked in a stylish square shape is not too sweet, so it is popular among men. Fresh pound cake with moist texture using plenty of almond powder is perfect for coffee or tea.
Store information
OPNE
Breakfast:7:00~10:00
Bread・Cafe:10:00~17:00
Number of seats
28 seats
Smoking seat
None (There is a smoking area next to the entrance/the entire building is non-smoking.)